If no notifications are being received, make sure you have push notifications enabled and allowed for the Notifyd app.
Open the Settings app on your phone, and scroll down to where your apps are listed. Select Notifyd from the list.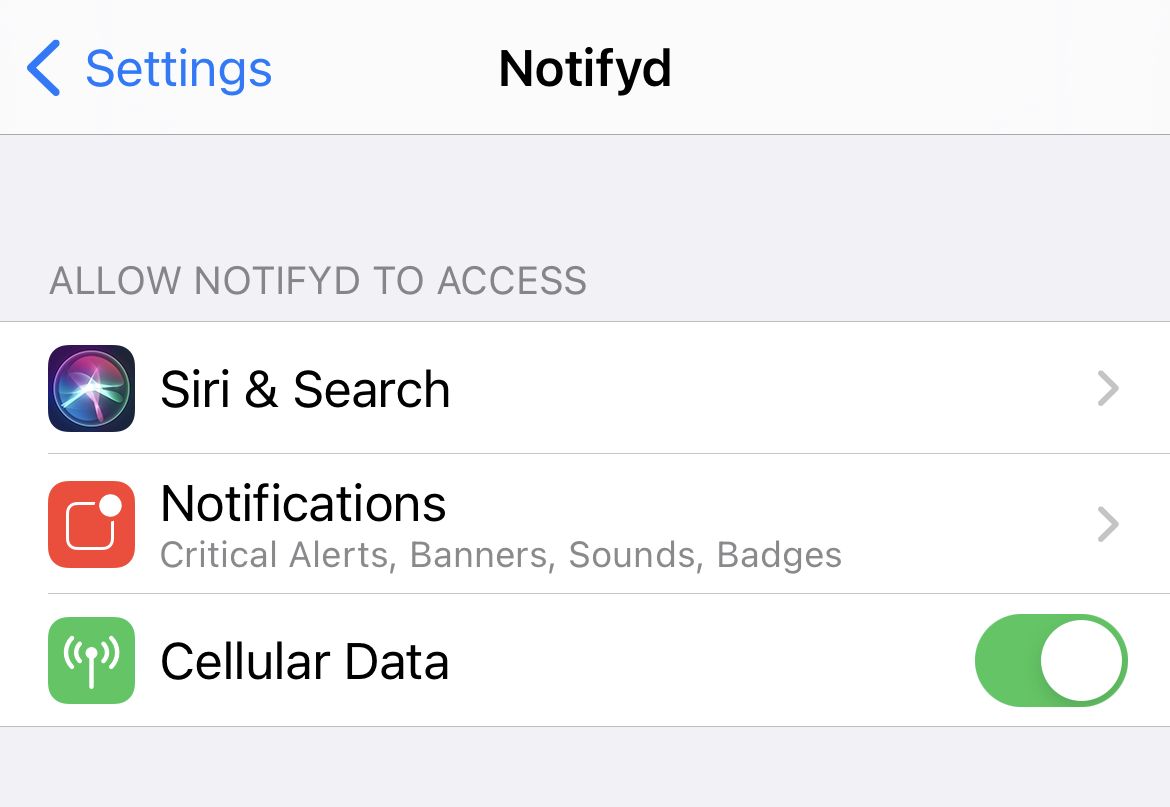 From here, select Notifications, and make sure you have Allow Notifications checked. You may want to enable Alerts, Sounds, and Badges as well so you can respond quickly to your employer.